4 Smart Home Devices to upgrade your home and life in 2020
4 Smart Home Devices to upgrade your home and life in 2020
A historical perspective reveals many things has changed in how we design our home. Where's your butter churner, if I may ask?
We now wash our clothes, not in the river, but by machine. We're all very grateful for this technology that saves countless hours as we don't have to do our laundry by hand, thank you!
Next up, the upgrade in our midst, are smart home devices.
Arguably, turning on/off your lights with a smartphone is not as revolutionary as a washing machine, but I don't think it's crazy to imagine folks in the future reminiscing about back when they had to be at home to open their front door for friends who came early or uninvited.
Here's a list of smart home ideas we'd recommend for you
#1 Intercom
Yes, we know phones are a thing, you'll literally be using this thing through your phone. And yes we're aware computers are a thing, the majority of the time spent producing this product was on the computer.
But with the C-S200 there's just so much more flexibility.
Talk with your kids at home while you're away, mess with your pet, converse with those outside your door with the press of a button in an app on your phone.
All of this through the DatoHome app, which only one of the users' needs - the other end just needs to be in front of the cam!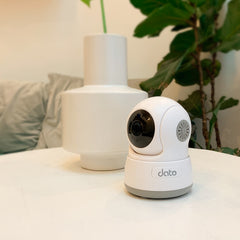 #2 Smart Locks
Receive guests (or don't!) while you're not even at home - sounds similar to a butler or a maid. You can now get this service but without having a butler on payroll or paying a monthly fee as other smart home providers demand.
DatoHome offers affordable smart locks with all the features known from other brands and more.
For starters, try the popular L-B400, which offers 4 way of unlocking – including smartphone unlocking!
If you're looking for something more simple, try the L-B200, which opens through fingerprint and mechanical lock.
Smart Locks upgrades your home by adding a touch of advanced technology and safety to your property.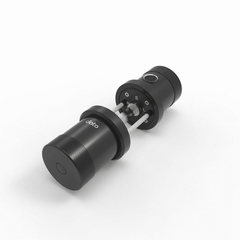 #3 Door Sensor
If you absolutely insist on keeping your door lock not-smart, but still want to keep track of who and when guests comes and goes, you should check out the DatoHome

DS001

.
Receive notifications on your phone and keep data logs whenever somebody uses your front-door, back-door, or secret-underground-lair door.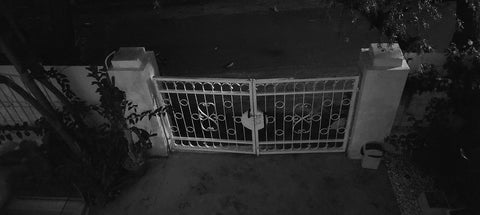 #4 Smart Curtains that (can) be operated on your phone.
Rise and shine, let the natural light in! Natural light benefits not only
your
bank account balance (
let those electric lights off), but also your health!
With a Smart Curtain you can automize your curtains and let them unroll with your alarm clock (or perhaps 5 minutes before your alarm) for a calm calm morning.
I can almost hear the morning birds tweeting and chirping.
Get a DatoHome Smart Curtain here.